I created this mural painting in the center of Nicosia. I was inspired by what I learnt there while doing some video projects, a brand identity and some interviews. This led me to create this mural which meant to be a way to unify the island a bit more.
I designed the mural based in the pictures and videos I took in Nicosia. The colours are chosen based in the political history. Orange is from the Cypriot flag and the red is from the Turkish Republic of Northern Cyprus's flag. Once I had the design ready, I prepared a mock up.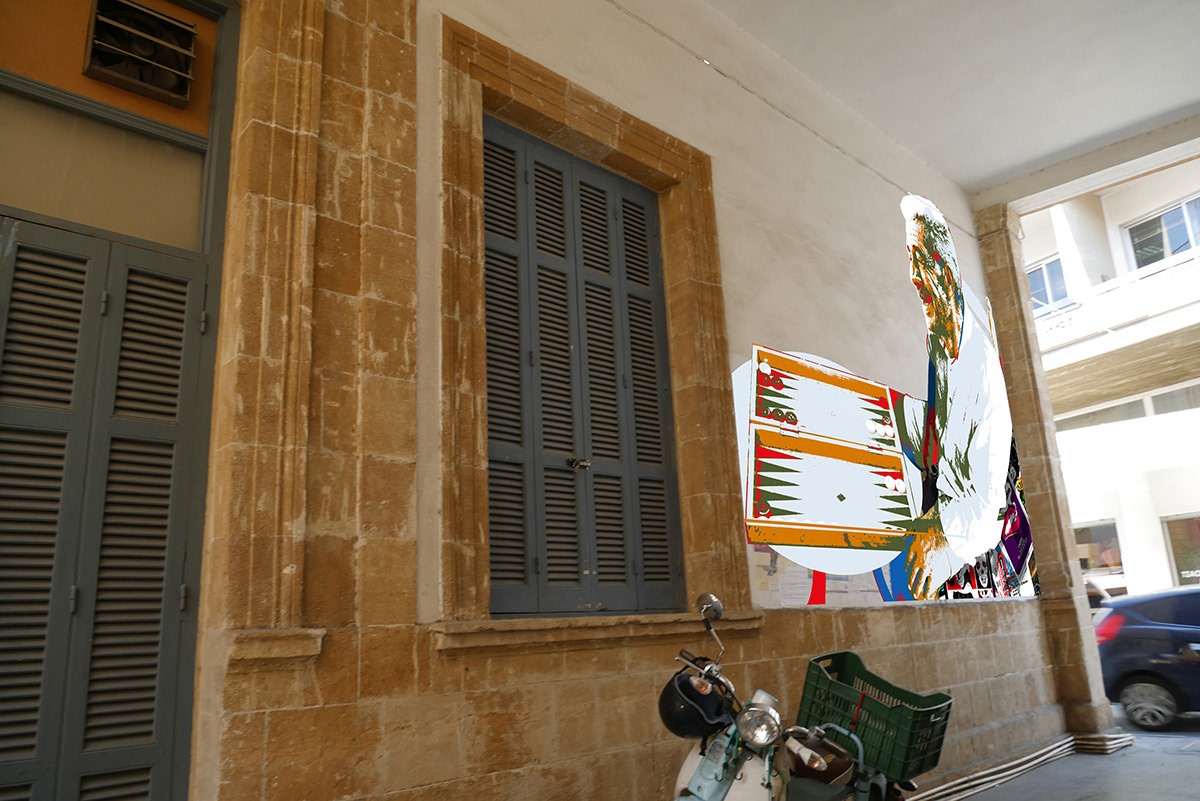 I used Photoshop to create the composition, define the levels of colours and to create a mesh that would help me to replicate the design on the wall.
I tried to get some scaffolding, but wasn't possible. Luckily someone lend me this step ladder.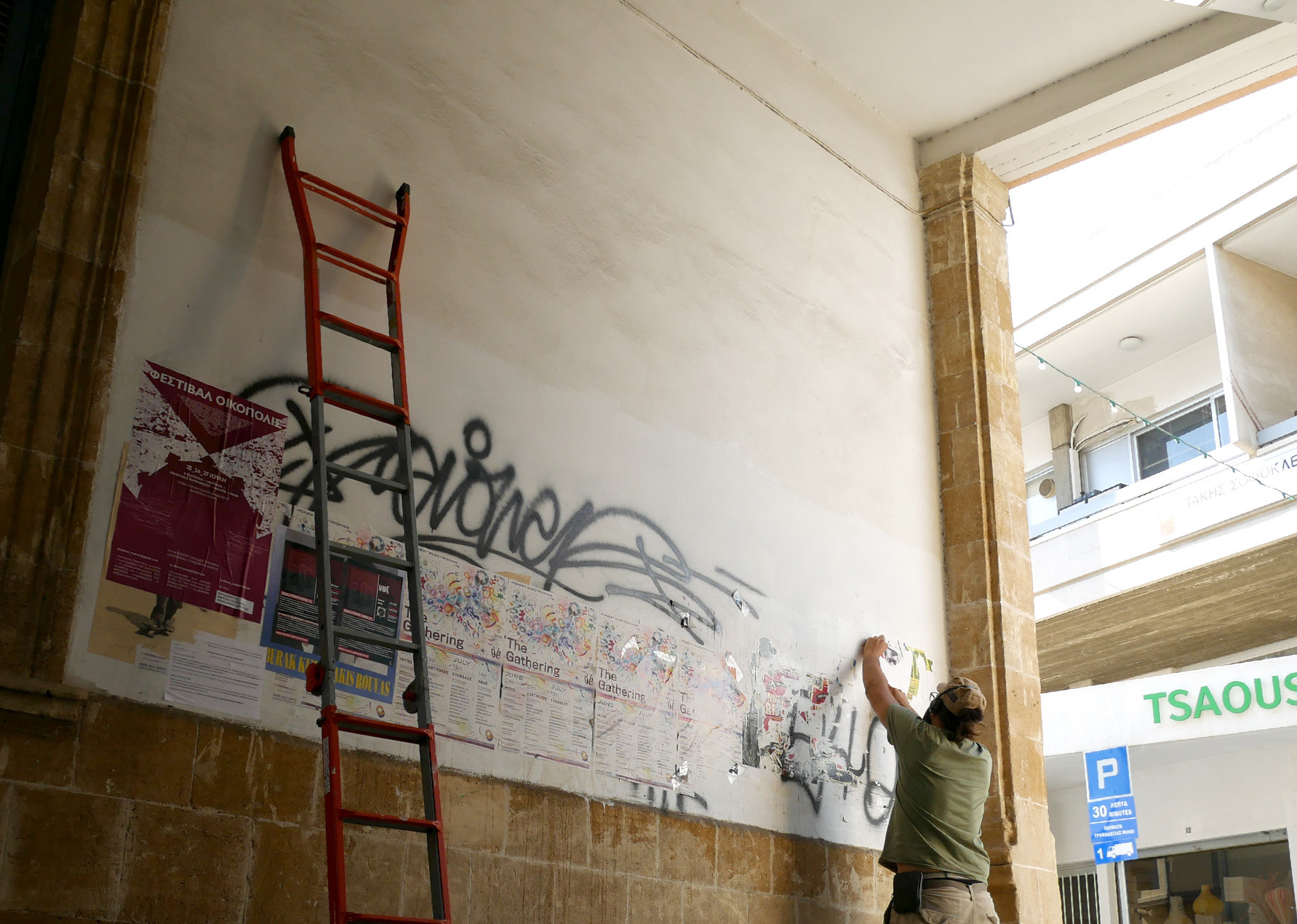 One of the things that grabbed my attention in Nicosia was the huge number of posters around the city and the high quality of their artworks. They were about different matters but mainly about concerts and festivals. I took posters from the North and the south and merged them together.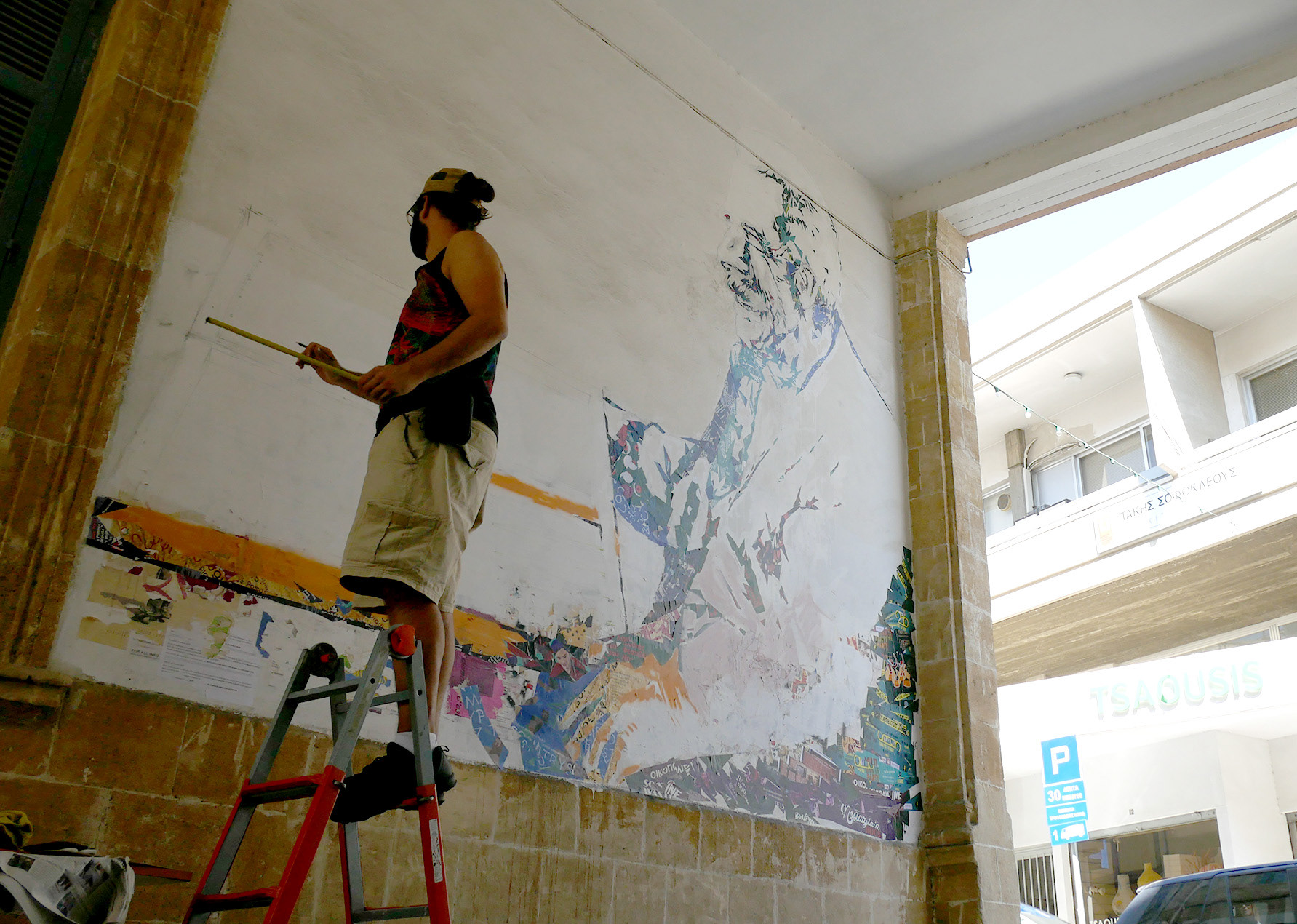 Afterwards I started painting the rest with acrylic.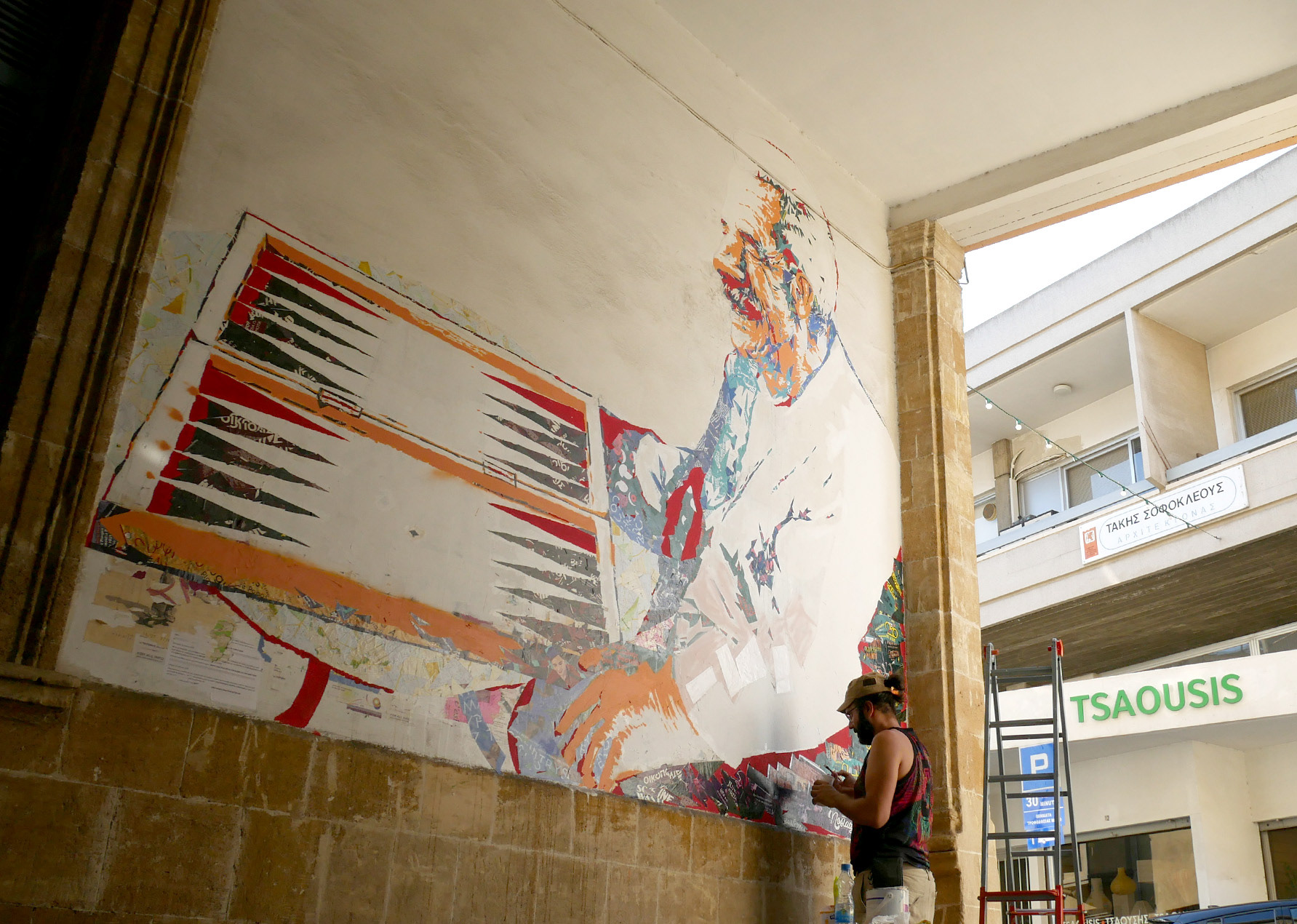 I really like this effect when I used a lighter or brighter colour in the part that should have the darkest shadows. I've used it in the past and surely I'll use it again!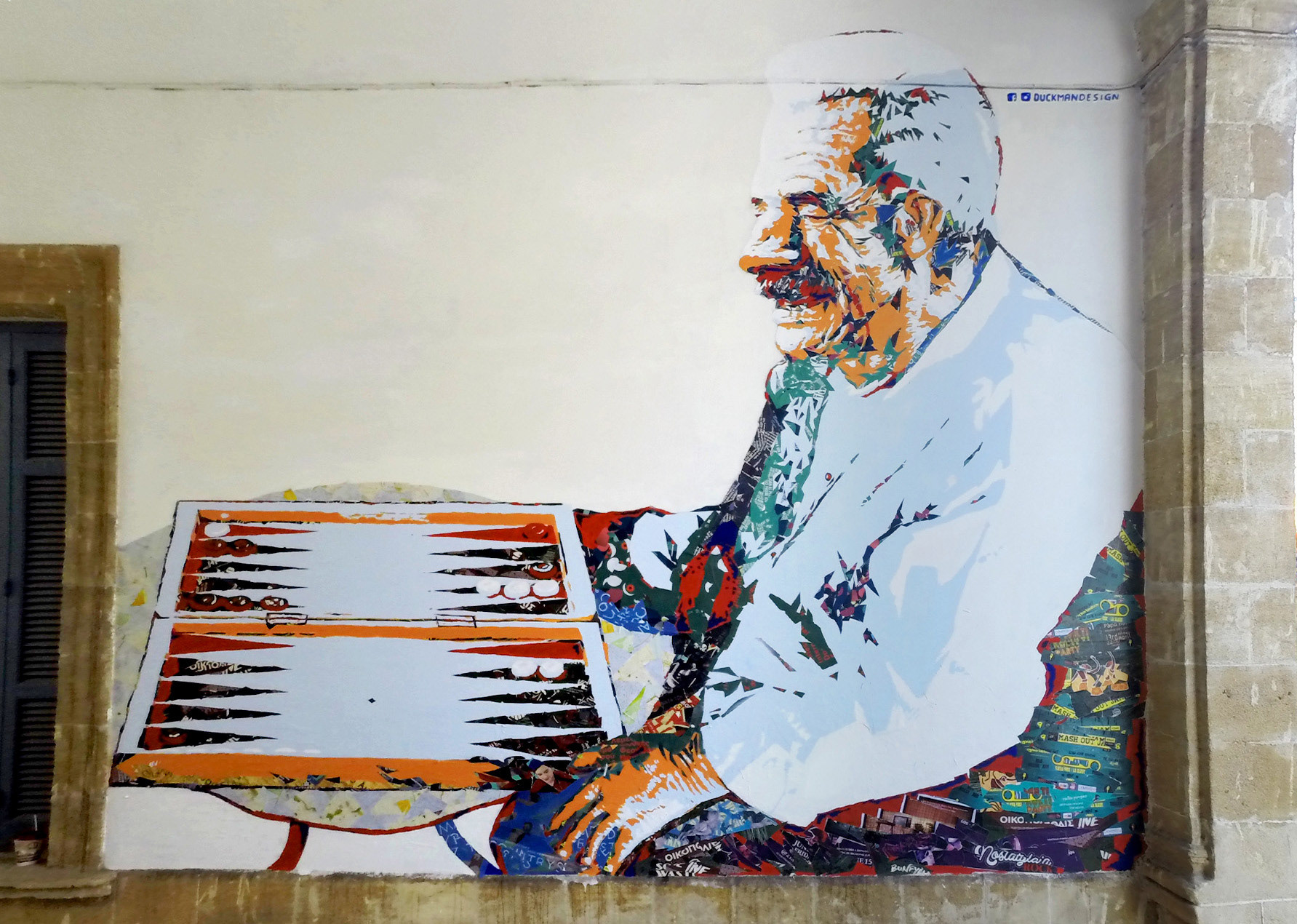 There was one poster that was all around the city. I found it funny and I wanted to include mainly for its aesthetics. Afterwards I would learn that those posters were from an activist campaign that aims to bring the South Cypriot and North Cypriot singers back as a way to unify more the people of the island.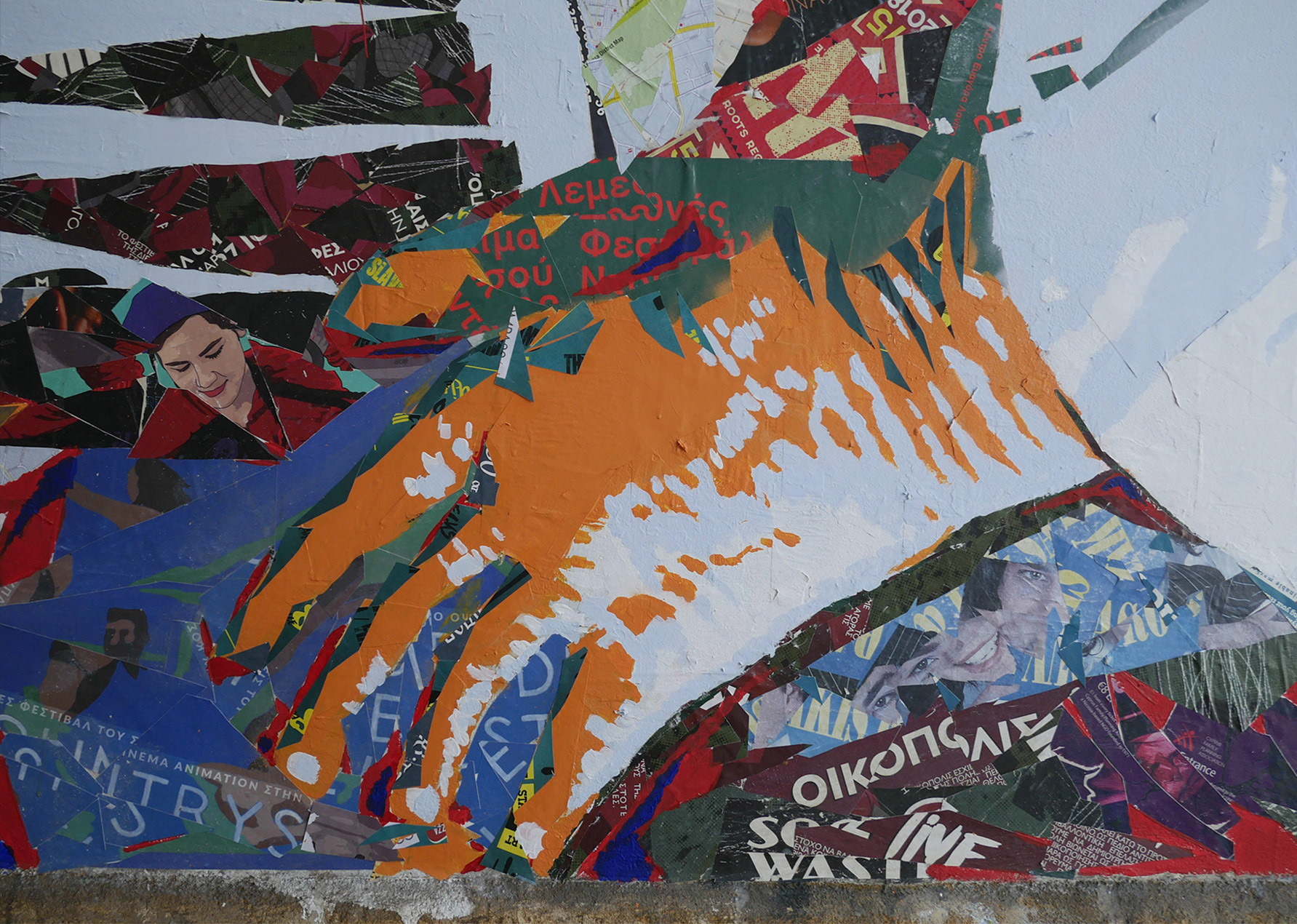 This is perhaps my favourite mural painting I've ever done. For what I'm told it's also appreciated in Nicosia, where still survives and hasn't been covered on graffiti or festival's posters.