When I was based in this area of Istanbul I saw the opportunity and needs of adding some colours to the walls. I got some paints and did this rhino in a degraded area in the city centre. One of my inspiration was what I learnt while working on
Sisters of the Wilderness
materials for
One Nature Films
.
This time, doing a mock up would be not only a good way to have an idea of the final results, but also a good reference to do transfer the sketch to the wall. These are three compositions that I explored.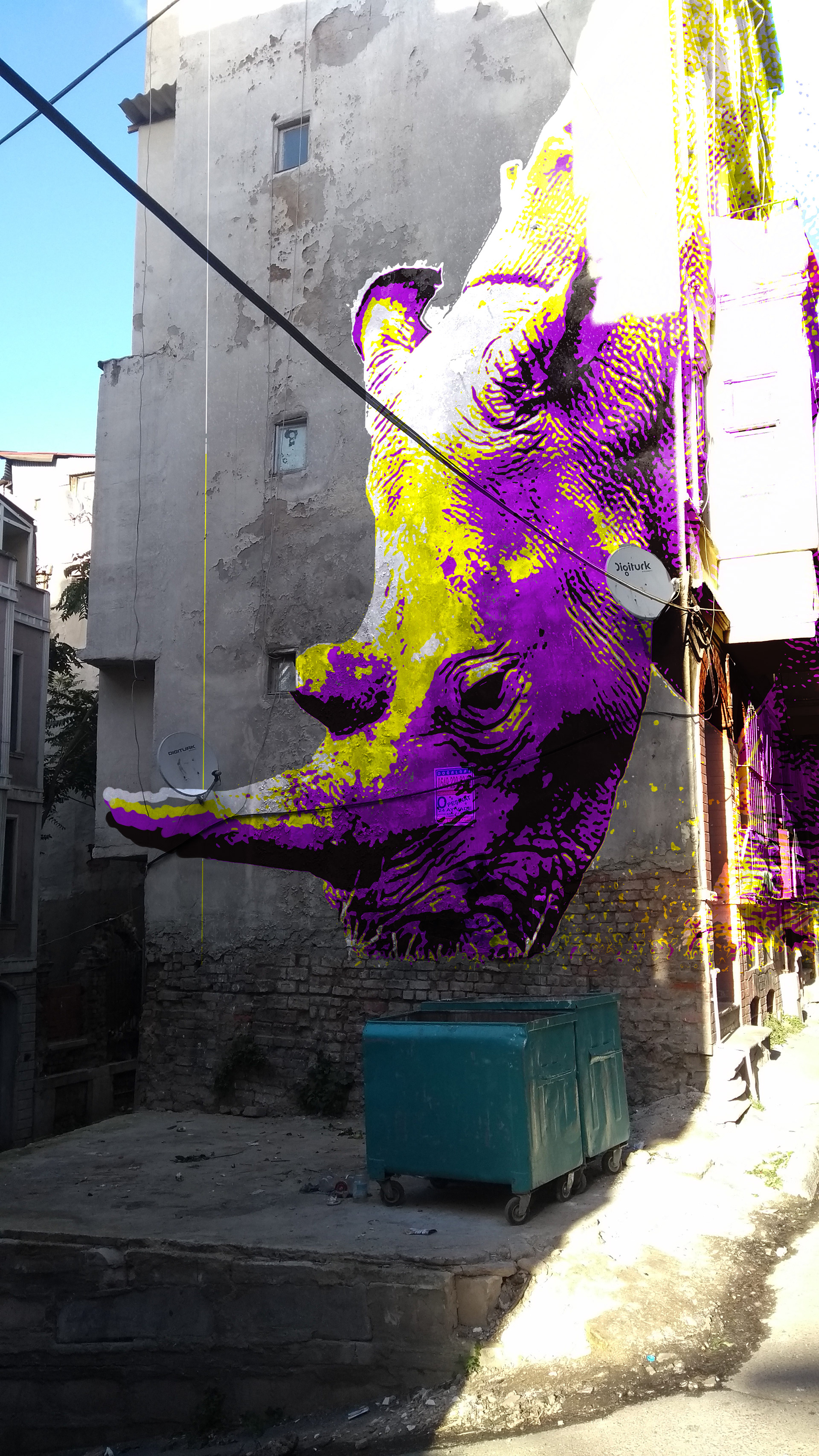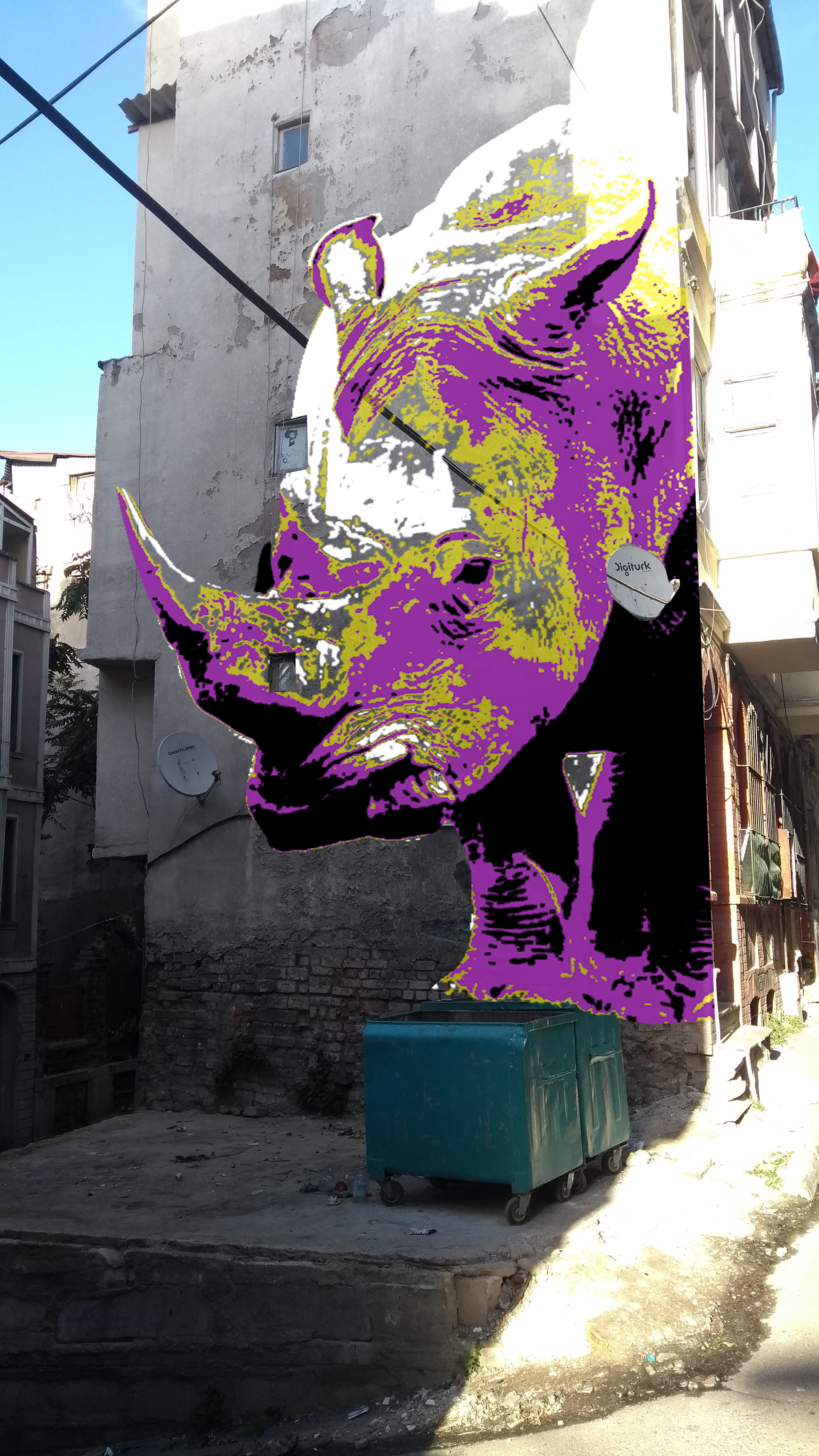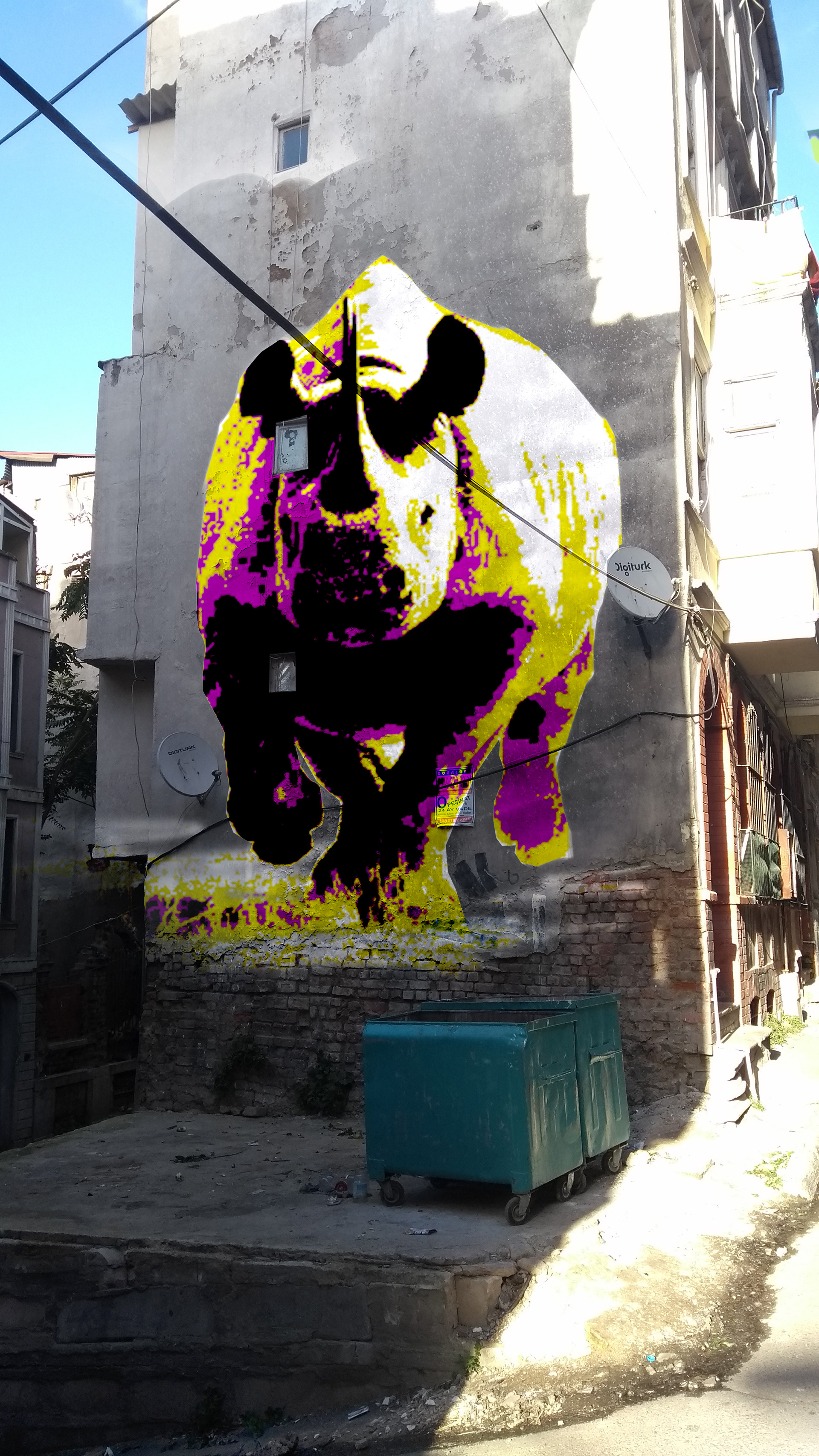 The height of the wall and the lack of resources made it challenging to get to the higher parts of the painting. I had to attach two extensions together to reach up. I thought about adding a third one to paint even further, but it seemed a bit too risky.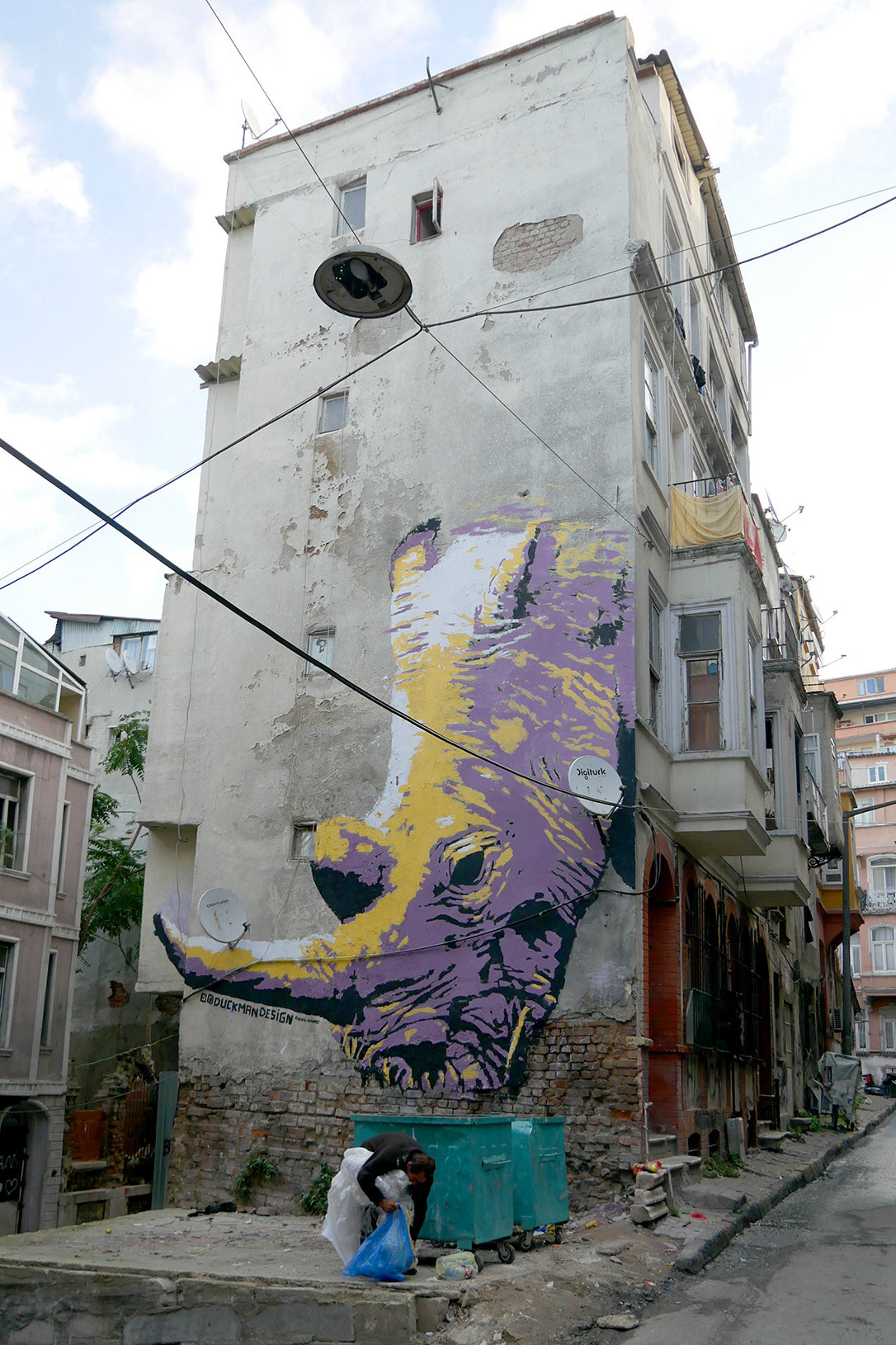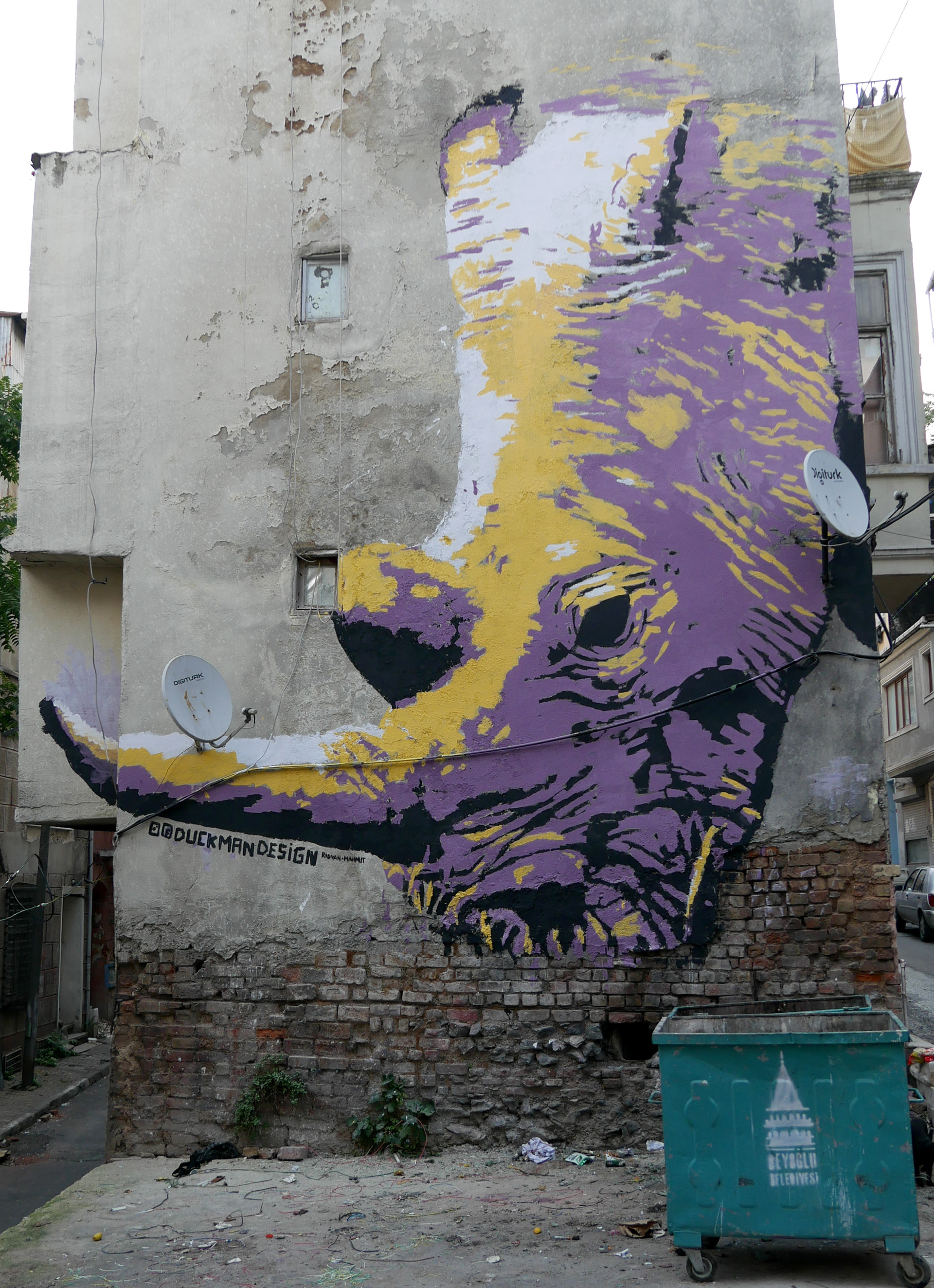 This mural was part of a series. I wanted to do a collection of them, and managed to do two more paintings. You can see the process of those here.